TREAT YOURSELF AND YOUR FRIENDS TO THE QUINTESSENTIAL VANCOUVER EXPERIENCE

Located on the Bathhouse Roof at English Bay, this 19+ area opens at 6:30pm. Featuring your favourite hors d'oeuvres by The Keg Steakhouse + Bar, live music, a social atmosphere, and panoramic views of English Bay and the fireworks, The Keg Lounge is a lively place to hang out before the show takes to the skies. This year SHOREFEST will be back on Wednesday, August 2nd!
TICKETS INCLUDE
Live music + fireworks soundtrack simulcast
2 complimentary cocktails
Complimentary hors d'oeuvres and grill station
VIP washroom facilities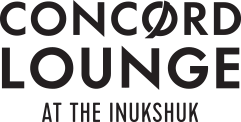 Bask in closest water views of the fireworks 
The perfect space to network and chat with friends! Located on the peninsula at English Bay, this VIP location features a musical simulcast of the fireworks soundtrack, hot and cold buffet, cash bar services and a laid back vibe. Concord Pacific is generously supporting the Vancouver Food Bank and a percentage of each ticket sold at the Concord Lounge will go towards providing food and related assistance to those in need.
tickets include
Live DJ + fireworks soundtrack simulcast
2 complimentary cocktails
Hot and cold buffet
VIP washroom facilities

Make memories that last a lifetime 
The perfect spot for families or groups who want to ensure they have a comfortable seat together to watch the fireworks. Whether you arrive early or late, your seat is reserved for you in this fun and friendly bleacher-style seating.
tickets include
Background music + fireworks soundtrack simulcast
Access to cash bar and food service
Dedicated washroom facilities
Reserved seating
All-ages licensed area, with an alcohol-free zone by request

Elevate your festival experience 
Looking for the perfect location to host guests or a private party? Each YVR Business Class Cabana accommodates you and 23 friends in a shady, comfortable, luxurious lounge. Catering upgrades are available at additional cost, drink tickets can be purchased for guests in advance or pay as you go at the bar.
Saturday, July 29: SOLD OUT
Wednesday, August 2: SOLD OUT
Saturday, August 5: AVAILABLE
tickets include
200 square feet – 10 x 20 space include entrance tickets for 24 guest
Private entrance
Complimentary appetizer platters and cash bar service
Dedicated washroom facilities
ACCESSIBLE VIEWING AREAS & ACCESS
Complimentary accessible viewing is available on the top deck of the YVR Observation Deck for disabled guests and 1 companion. Seating in this area is limited and first come first serve, so best to come early to save your spot!
Parking Near the Festival
A valid disabled persons' decal or placard is required and should be clearly displayed when utilizing Reserved Disabled Parking areas. Users are still obligated to follow the usual payment requirements and must observe all posted traffic signage. Motorists not displaying valid decals/placards will be towed. The following areas are reserved strictly for disabled persons parking on event nights on a first come, first served basis:
WEST END
Bidwell and Burnaby Streets: On-street parking on the east side of the 1200 block of Bidwell, from Burnaby Street to the lane north; and both sides of Bidwell, between Beach Avenue and Burnaby Street (from 5pm onwards). Parks Board Administration Office parking lot at 2099 Beach Avenue (from 5pm onwards).
KITS POINT
Limited number of stalls in the parking lot at Arbutus and McNicholl (from 5pm onwards).
Celebration of Music
Whether you plant yourself at the Park Stage at Second Beach or catch a set from the Bathhouse Roof at English Bay, we've got a selection of BC based talent fit for any time of day.
Celebration of Light
We're ready to spark some fun this summer. After exploring the festival get ready to sit back, gaze at the night sky, and soak in the fireworks spectacular.
Celebration of Food
We know you're hungry! We've got a selection of the best food on 4 wheels. Bring your appetite and get ready to consume our wide selection of Food Truck offerings by local BC businesses.