SATURDAY | JULY 22 AUSTRALIA
Howard & Sons Pyrotechnics are leaders in pyrotechnic innovation. They take immense pride in their international reputation for taking major events into the next league, pushing pyrotechnic boundaries with their passion and exceeding audience's expectations!
WEDNESDAY | JULY 26 MEXICO
Created in 2014, Grupo AVACON is a combination of Cabo Fireworks Co. and Atomic Professional Fireworks. With their extensive experience, Grupo AVACON are always looking forward to giving the best and most innovative shows with the use of the latest technology and effects.
SATURDAY | JULY 29 THE PHILIPPINES
Founded by a group of passionate individuals dedicated to their love of fireworks in 2015, Blue Peacock Fireworks The Philippines is regarded as one of The Philippines promising names in the pyrotechnics industry. Their work has won several awards worldwide in Asia and North America.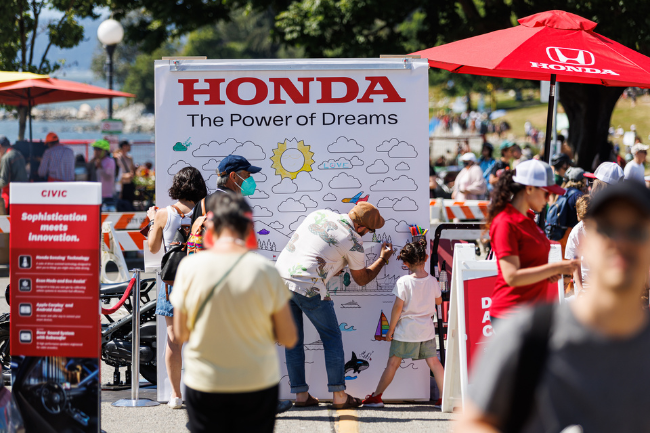 SIGNATURE ACTIVATION
Located at the corner of Davie & Denman, there is no shortage of family fun to be had with Honda.  
Check back soon for more details the whole family can enjoy – you won't want to miss out!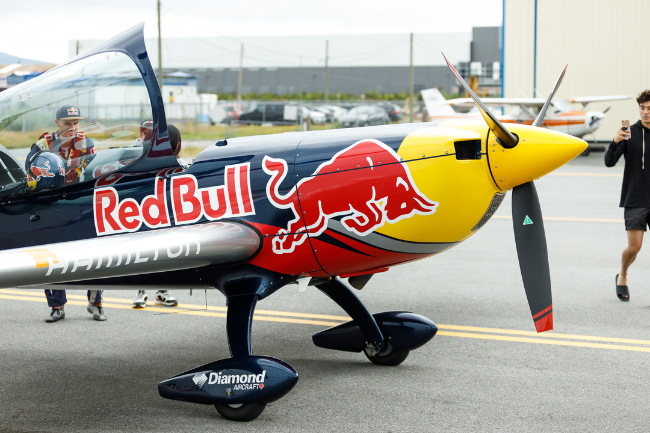 AIR SHOW
Back by popular demand and presented by Red Bull, Pete McLeod brings his dazzling air show performance to the Honda Celebration of Light!  Experience jaw-dropping aerobatics all three evenings at English Bay Beach.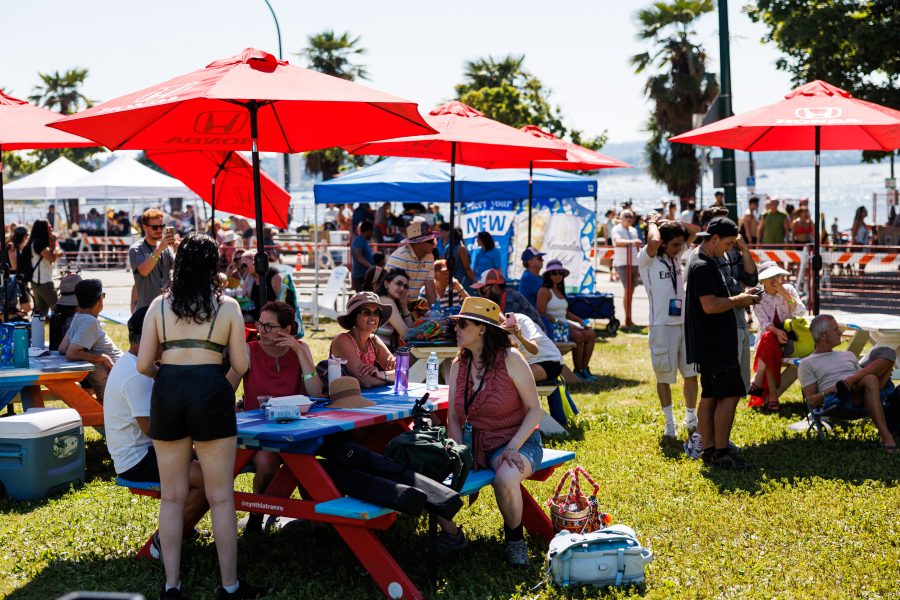 MORTON PARK FESTIVAL ZONE
Come down early and enjoy family-friendly activities all day long before the nightly fireworks show.  From some of the city's best food trucks to curated activations and chances to win some great prizes, you won't want to miss the fun!  The Festival site opens at 2:00 PM daily.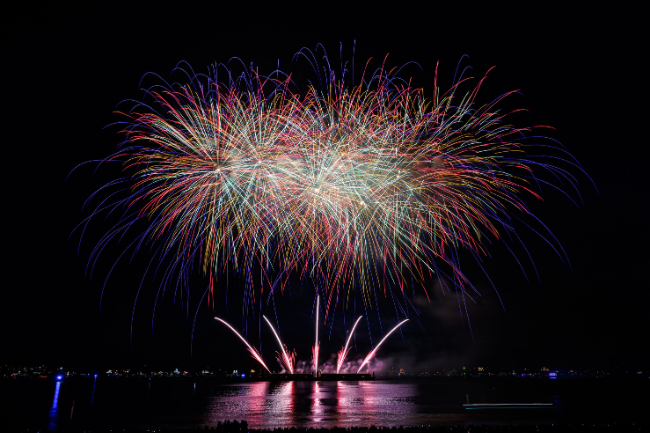 LISTEN LIVE
There are two ways that you can listen live to the music simulcast of each fireworks performance.
Bring a Radio

– With a portable radio, you can tune into CMFI Rock 101 and listen to the live stream at any time, from anywhere!  

Online Stream

– Listen live through our radio partners' web page.  You will need to use data or a wifi connection

(Disclaimer: with the high level of fireworks fans near the water, connectivity close to the festival can be limited based on your mobile provider.)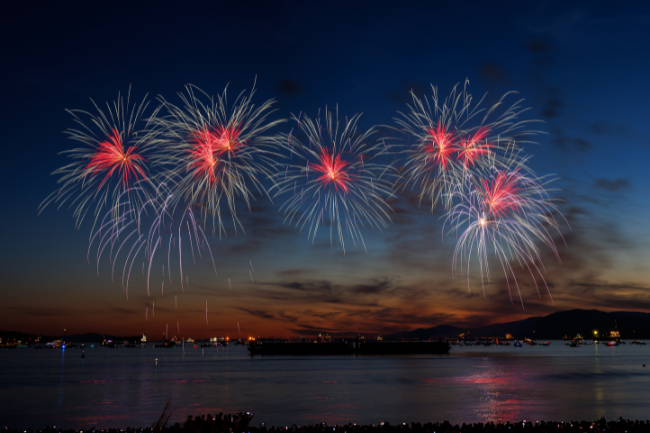 CAST YOUR VOTE
Help us determine this year's winner of the Honda Celebration of Light fireworks competition! The winner will be announced on Aug 2, 2023.
*Voting will open after the first show night, Saturday, July 22
CELEBRATION OF COMMUNITY
The foundation of this event is to create an experience that is accessible to all and brings people of all ages, backgrounds and cultures together. A combined celebration of Vancouver's beautiful landscapes and its people.
CELEBRATION OF LIGHT
Working with Archangel Fireworks we scour the globe for the most compelling and innovative teams working in the field to curate a lineup of pyrotechnics that will give you a jaw-dropping show leaving you in awe!
CELEBRATION OF FOOD
Bring your appetite and get ready to consume some of the City's best food trucks that offer an array of culinary diversity and dietary selections. For a more curated food experience, check out one of our licensed ticketed venues.