Countries Announced
Don't miss teams from Japan, the United Kingdom, and Canada as they prepare to leave you in wonder with 3 unique fireworks performances.
Save your spot
Make memories that last a lifetime. Pick your experience and reserve a seat today at one of our popular ticketed venues.
Spark your interest
The fireworks are just the finale. Explore Vancouver's most spectacular, entertainment-infused, beachside blowout.
Festival Fun
Check out the stage before you watch the Sky 
New this year, the Honda Celebration of Light has introduced an expanded festival area, The Park Stage at Second Beach! Open 2-9PM each day of the Festival, this live music stage at Ceperley Meadow in Stanley Park is a free, fully licensed, family- friendly spot to hang out before the fireworks take to the sky each night at 10PM!
THE FIREWORKS WILL BEGIN PROMPTLY AT 10PM on JULY 29, AUGUST 2, & AUGUST 5!
Download the Honda Celebration of Light mobile app to check out the festival schedule, voting features, and fireworks music simulcast.
WHO WE ARE
Let's Spark some fun  
For three action-packed days and three mesmerizing nights, the Honda Celebration of Light brings people together for a musical fireworks competition held every summer in Vancouver, Canada since 1990. A celebration of fireworks, food, and music, we look forward to welcoming you to our 27th season.
Celebration of Music
Whether you plant yourself at the Park Stage at Second Beach or catch a set from the Bathhouse Roof at English Bay, we've got a selection of BC based talent fit for any time of day.
Celebration of Light
We're ready to spark some fun this summer. After exploring the festival get ready to sit back, gaze at the night sky, and soak in the fireworks spectacular.
Celebration of Food
We know you're hungry! We've got a selection of the best food on 4 wheels. Bring your appetite and get ready to consume our wide selection of Food Truck offerings by local BC businesses.
WE EXIST TO UNITE A REGION IN WONDER AND PRIDE
Whether you're exploring the beach or enjoying one of our ticketed venues, we invite you to come together with family and friends to experience the fireworks in a one of a kind West Coast setting.
KEG LOUNGE
DON'T MISS A BEAT 
Popular VIP viewing area with social atmosphere and live music.
CONCORD LOUNGE AT THE INUKSHUK
RELAX BEACHSIDE IN STYLE

 
Chill VIP lounge with the closest view of the fireworks.
YVR OBSERVATION DECK
YOUR HOME AWAY FROM HOME 
Reserved bleacher seats that are perfect for families or groups.
YVR Business Class Cabanas
Take your summer hosting to the next level 
The perfect location to host guests for a private party or work function.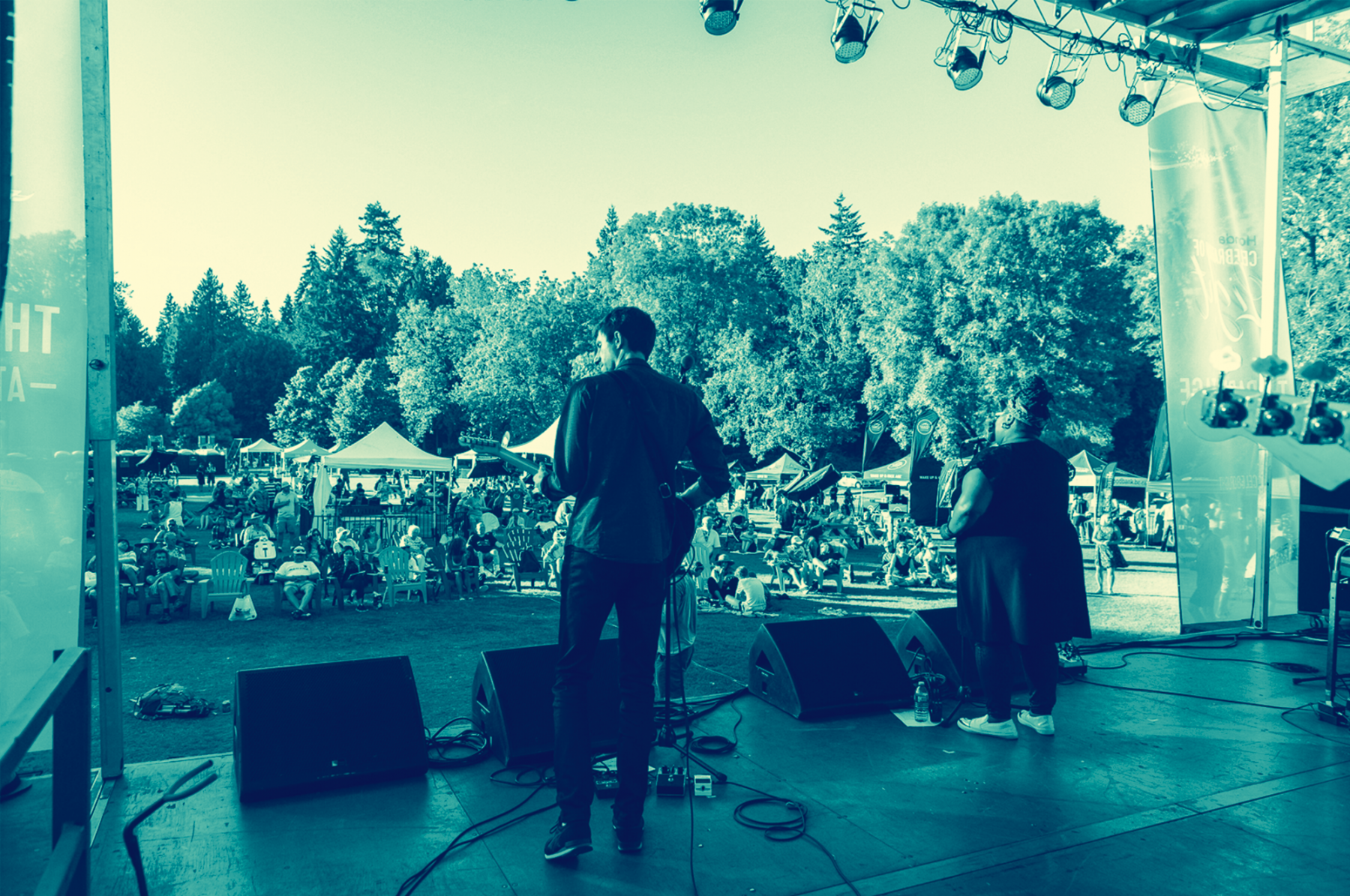 THE PARK STAGE AT SECOND BEACH
There's more than just Fireworks to enjoy at this year's Honda Celebration of Light! The Park Stage at Second Beach offers the perfect spot to soak in free music, food, and family-friendly fun before the Fireworks light up Vancouver's skyline.